Study Rooms
The main level has two study rooms near the circulation desk. The rooms are available to the public on a first-come, first-served basis. Stop by the circulation desk to reserve one.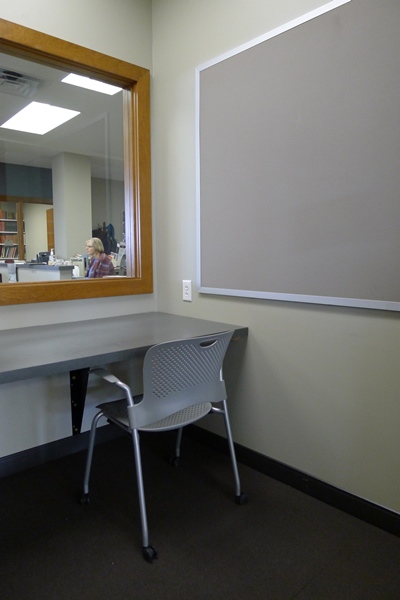 Study Room 1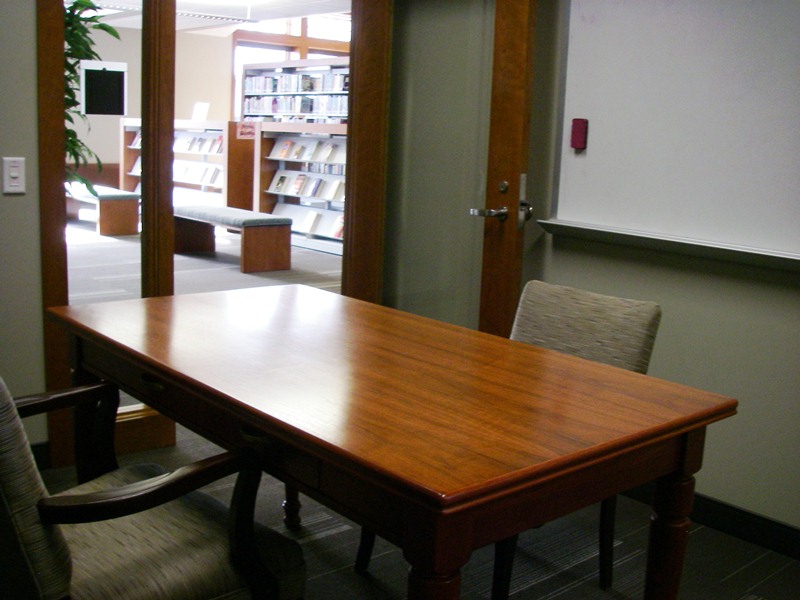 Study Room 2
Clock Tower Lounge
At the base of the Alfred & Leona Klever Clock Tower is a wonderful lounge area. With comfortable seating, custom chandelier, and windows looking onto the picturesque Williamsburg Square, the Clock Tower Lounge is a great place to spend time.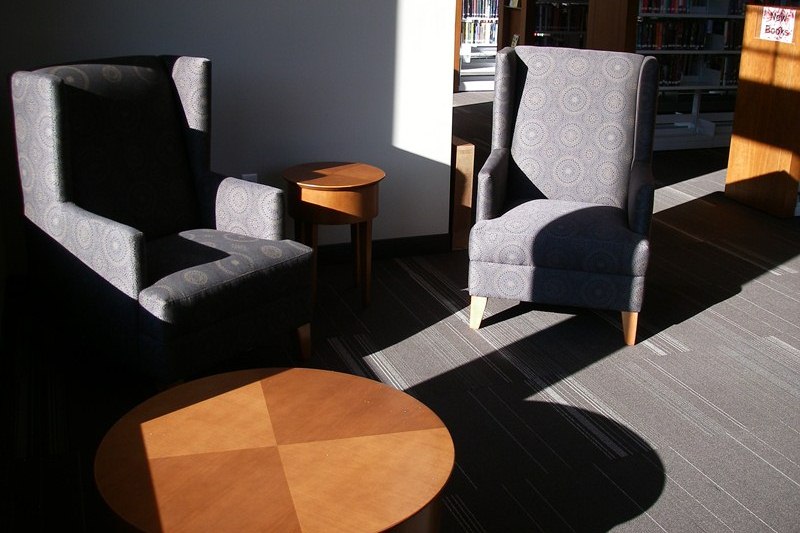 Young Adult Section
Whether you are young at heart or just young, feel free to take advantage of the Young Adult Section.